Share:
---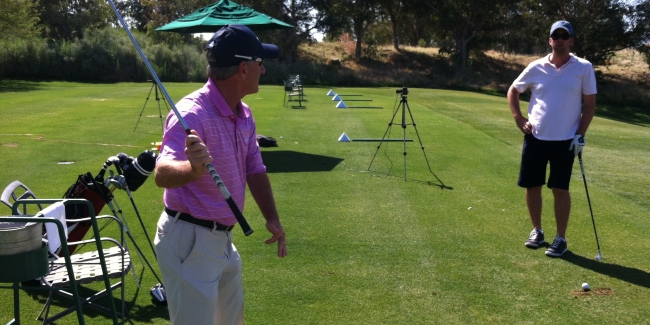 Lessons in the California Desert
Marriott Shadow Ridge
By Scott Kramer
I'm back home now, trying to make good use of my all-new golf swing that's just been renovated at the Faldo Golf Institute at Marriott's Shadow Ridge Resort in Palm Desert, California. After spending two days immersed in Nick Faldo's facility, receiving lessons from the institute's instructor Dave, I feel refreshed in my ability to conquer a golf course.

What a game-changing experience it was. I drive out early one morning from San Diego, arriving in time for breakfast at Nick Faldo's Bar and Grill in the resort's clubhouse. After some eggs, sausage, coffee and conversation, Dave escorts me to the back end of the driving range, where instruction begins. We start with some wedge shots and gradually work our way into longer clubs over the course of 90 minutes or so. Most of the time Dave doesn't even videotape my swing or make any comments. Rather, he just keeps a casual conversation going about hockey, football, baseball and all our other common interests. Occasionally, he'd drop in a little question about some part of my game or my swing. Then he'd carefully listen to what I had to say, making a mental note. And that's about as detailed as it would get. At one point I'm wondering if this guy even has a plan.

But as I'm about to find out, it's all part of a major strategy. I tell him how when I miss shots, I tend to hook the ball. He studies a couple more swings, then starts using some alignment sticks on the ground. "Your swing path and clubface angle aren't aligned, which is why you're hooking the ball," says Dave. "When they're facing the same direction, you hit it straight. Let me show you." With the sticks, he shows me my swing path. Then by stopping my swing in mid-path, he displays how off my clubface aim is at impact.

My disclaimer: I currently carry a 5.8 index. My friends are quick to tell me that from tee to green, I'm a scratch golfer. Around the green, I'm a clueless hack. So I wasn't even aware that my long game needed fixing. I usually just adjust it on the fly. Dave calls that process "calibration" and tells me that's what I've likely been doing all the 47 years that I've played golf. I start thinking that this guy's pretty perceptive. My father taught me how to swing, but I never took a "real" lesson. After a bad hit, I've always just tried to correct it on the next swing. Dave's out to create a strategy for me, to help minimize the calibration.

He videotapes my driver swing and then compares it side-by-side with Nick Faldo's on the monitor. He shows me how my various angles, arm and hand positions, and hip and shoulder turns can improve. But the best news is that I'm not too far off. Instead of completely restructuring my swing, Dave just wants to work with what I have and enhance it.

After about two hours on the range, I realized Dave is incredibly tactical. That is, we had a normal conversation - rarely about my golf game - yet every now and then he dropped some hint about what I was doing with my swing. Ironically, the conversation never turned toward instruction. And this type of "accidental" instruction that he managed to slip into the conversation made that much more of an impact with me. Absolutely brilliant.
After a snack break, I enter the driver fitting portion of the school. At first, the club fitter measures my swing using his state-of-the-art Trackman device, analyzing several swings with my current driver. After poring through my data for several minutes, he suggests I try one of TaylorMade's new drivers. He measures my swing with both the company's latest models and tells me that the R11S model helps me the best. Sparing you details, he improves my ball flight by making it higher with a slight draw. Mission accomplished.

From there we move over to the putting green. Dave - again very subtly - makes some suggestions about my foot alignment and my aim. He challenges me on where I think I'm aiming my putts, as opposed to where I actually am. I'm shocked how I'm tending to the right and trying to draw putts back toward the cup. He shows me how to better read the green's slopes and speed, which I find enlightening.

After an outstanding spinach salad lunch, we play the resort's Shadow Ridge course, which extends 7,006 yards from the tips. Thankfully, we're not playing the tips. The course is sensational, kind of a mixture of a typical desert layout with a friendly resort course. It's in immaculate condition, with true-rolling, smooth greens, rolling fairways, forgiving rough, and occasional water. Just a fun, challenging course with pretty surroundings, stunning backdrops and an attentive staff. I'm told Faldo put a lot of pride and thought into this design, and it definitely shows. There's a graceful mixture of long par-4's, reachable par-5's, enticing par-3's, and desert breezes. Palm Springs golf is generally very enjoyable and quick-moving, and this course fits the mold.

I don't know about you, but I think on-course instruction is superior to anything you'll ever find at the range. That goes exponentially, when the instructor knows your game. And in this case, it helped in many situations, where Dave could tell me a better club selection to use or a better mental approach to some of my shots. In other words, he was helping me improve my on-course management.
At this point, I'm spent. I check into my room at the 984-villa, family-oriented resort. It's a one-bedroom, nicely appointed. In fact, the hotel only has one- and two-bedroom villas. Each has a kitchen, pull-out sofa, flat-screen TVs, washer/dryer, and about every amenity you'd need to comfortably keep your clan happy. Best of all, no matter where your room is, there's a massive pool within 100 yards. The pool areas include Jacuzzis, bars and snack bars. The main pool even has a water slide, wading pool, dancing water features, shuffleboard, and a counselor-operated activity center for the kids. It's flat-out one of Southern California's top family destinations, perpetually packed with families from San Diego, Orange County and Los Angeles. Best of all, there's covered parking everywhere, to keep your car shaded from the blazing desert sun.

The next morning -- after another excellent breakfast in the restaurant -- it's off to the elaborate short-game range. Now here's where things get interesting: I mention to Dave that my putting is so much better than my chipping, and that I will putt from wherever I possibly can - sometimes up to 60 yards out. I admit I'm afraid to use my wedges, particularly around the greens. Dave just smiles and says that's okay. Yet slowly over the next hour he somehow gets me trying a couple of wedges -- again just within the confines of normal conversation. Not only does he alleviate my chipping fears, he actually makes me look forward to using my wedges.

You see, what Dave discovers quickly about my short-game swing is three-fold. First, he corrects my alignment by using sticks to show me how far open my stance is. He explains that it created a huge margin for error, pertaining to my aim. Secondly, he shows me how to take an outside-in stroke path, even on short chips. Finally, he convinces me to follow through with my chest opening up to face the target. It's no wonder I was a wreck.
How immediate are the benefits? I instantly start cozying pitches up to pins, from various distances, grass thicknesses, and lies. The transformation is so easy and stunning, I can't believe I'm actually the guy hitting these shots. School is officially out.

That afternoon, I go out and play a round sans Dave. From the very first tee, I cannot believe how well I'm striking the ball - especially considering my game hasn't been the model of consistency lately. And I suddenly have a short game: In particular, I actually hit one pin from 75 yards and the lip of the cup from 60 yards - both on the fly. How's that for accuracy? I'm seriously challenging myself throughout the round to chip the ball from where I would normally putt. Honestly, I think I was even more accurate than I was with my reliable putter. It's a true eye-opener.
Bottom line is that this school can improve anyone's game. The instruction is top-notch, intuitive, and makes an impact. Faldo has it right: He's not out to barrage you with loads of tips that will overwhelm you and cause you to get way worse before you improve - like other golf schools. If Dave is typical of Faldo's instructors, and I believe he is based on what I've read, students will receive instruction here that embraces their swing and game, and enhances it in a manner that's fun, informative and friendly.

Best of all, the attached hotel and golf course are home runs. Think about it: If you want to take a family vacation and run away to a golf school, you can accomplish both at one destination. I've also visited and practiced at Marriott's other Faldo Golf Institute location in Orlando, which is also a wonderful venue. Marriott is making a push with its golf instruction program, and should definitely be in consideration to anyone wanting to improve their game.


Revised: 04/26/2012 - Article Viewed 20,832 Times - View Golf Course Profile
Share Comment
Written By: Scott Kramer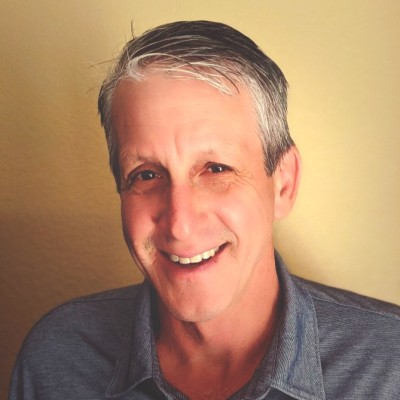 Scott Kramer, former senior editor of Golf Magazine, is a freelance golf equipment writer based in Carlsbad, Calif. - the unofficial capitol of the golf equipment industry. His work can be found on a regular basis in publications, such as T&L Golf, PGA Magazine, Met Golfer, Golf Tips and Private Clubs.